What people say:
"No-risk common-man's Aikido."
"Simple, experiential exercises that are really fun to do."
"It's not therapy, but you satisfied my need for it."
"My intuitions clarified, became more accessible."
"I learned to show up with my whole self."
"Inspiring and full of wisdom."
 "Aiki awareness enables me to notice what's in the way of the essence to essence connection between us, especially in our intimate relationships where we get triggered the most. Then I can drop deeper and share from that place physically, verbally, and energetically."
This course models the principles of Applied Aikido (see the Applied Aikido Association) by teaching essential elements of the martial art of Aikido as it is taught in dojos for their employment in other human endeavors.
When you feel a conflict arising, can you listen and speak with compassion?
Aikido transforms frustration into responses that leave you feeling calm and respected.
Discover the power of getting to center in the face of life's challenges.
Become a peaceful warrior by learning new ways to access embodied communication.
Identify your own body's unique responses to pressure, fear and anger.
Aikido transforms conflicts into harmonious and productive conversations.
What are the essential elements of Applied Aikido?
They address pressure management with three relational dimensionsand four somatic elements:
1. Somatic listening: embodied presence
2. Blending: engaging harmoniously/connecting
3. Communication harmony (language/ethics/empathy/ intention)
4. Centered attention
5. Grounded awareness
6. Vertically aligned: head-heart-hara
7. Energy extending: not pre-disposed pushing/caving/rigid
What you get with TUNING IN to the Body:
Experience accessing body-wisdom centers.
Practices for accessing ground and center under pressure.
The kinesthetics of gravity and breath.
Increased access to intuition under pressure.
Increased embodied emotional perspective.
Awareness of habitual responses to pressure, verbal & physical.
Reduced pressure driven mistakes and repeats.
Increased capacity to hold judgments & opinions in perspective, relieving the burden of criticism.
Improved inter-personal communication & interaction, reduced effort.
"Photos by Jan Watson and Jerry Green"
Retired Attorney Jerry Green graduated from University of California in Berkeley and attended Boalt Law School. He defended holistic health practitioners and pioneered role clarification and published and lectured on the healthcare contract. He is a special consultant to other attorneys on medical issues in malpractice cases and an advisor to CommonSpace Community Land Trust, and he offers coaching for individuals who are self-represented in litigation matters. He studied Somatics, Structural Integration and trained in Aikido since 1980 at Tamalpais Dojo in Marin County with George Leonard, Richard Heckler and Wendy Palmer, and is a founding member of the Applied Aikido Association.  He is a Lead Elder Emeritus for the Mankind Project in Northern California. 
Jerry discovered piano as biofeedback for unwinding tension patterns associated with a congenital cerebral palsy. His inner-listening piano inspirations are at: http://www.greenermediations.net/piano. 
Jerry's collected writings on collaborative planning, shared decision making and conflict resolution are available at Meditate.com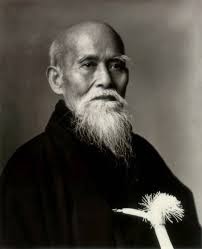 Aiki is not a technique 
to fight with or defeat an enemy. 
It is the way to reconcile the world 
and make human beings one family.
Morihei Ueshiba