Rooted in Aikido, The Stress Less / Prosper More course equips people with a roadmap to the 'Integral Zone.' Aikido's peaceful principles and practices are universal. They work in a dojo, on a golf course, at home, in the workplace, in every relationship, as a leader or team member. They conserve energy, reduce forcing and fighting, and promote the many prosperities of peace. You become more adept at handling challenges, minimizing resistance, embracing change and optimizing opportunities.
Aikido grounds you in your body. It centers you in life-force energy within and all around, in everyone and everything. It trains you in the vital arts of Presence, Connection and Peaceful Power. You learn to turn struggle into flow, trouble into triumph, and adversaries into friends. You gain body-mind abilities to be less rattled by problems and setbacks, and more responsive and resilient. You accustom yourself to positivity, flow, synchronicities and desired outcomes.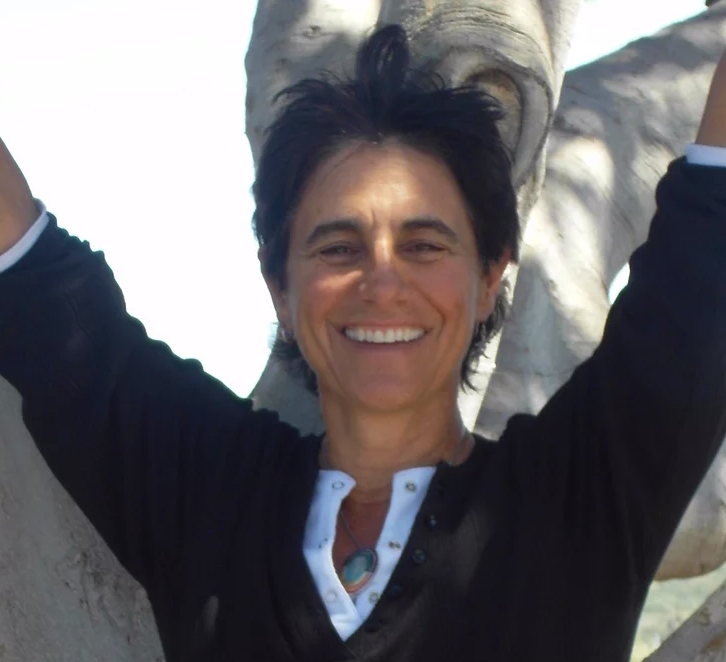 Jamie Leno Zimron is a speaker, trainer, 6th Degree Aikido Black Belt, and 'golf pro like no other.' A scholar-athlete and Phi Beta Kappa graduate of Stanford University, she weaves a wealth of mind-body expertise into The Centered Way talks and training programs.
Ms. Zimron travels widely speaking and teaching. She works with CEO groups as a Speaker for Vistage International Inc. and TEC Canada (The Executive Committee), as well as a range of companies, non-profits and schools. Currently she is writing a comprehensive Centered Way guidebook, while continuing to train leaders, students and trainers in the martial arts, buisnesses, therapy, bodywork, golf and sports. 
At age 25, as a young leader and entrepreneur, Jamie established the Women's Aikido School / Aikido Arts Center of San Francisco, and a busy somatic psychotherapy practice. She has taught school and university programs; ventured to the ex-Soviet Union, Palestine and Ethiopia to help introduce Aikido; and worked at The Institute for Personal Change as a therapist and group facilitator.
Jamie Sensei is a lifelong pioneer in women's empowerment. She works with girls, female athletes and executives to promote the safety, opportunities and influence of women. She is a co-founder of the Association of Women Martial Arts Instructors and Middle East Aikido Project, and helped launch the Israel Women's Martial Arts Federation. In 2016 she received the prestigious Award of Excellence from the National Women's Martial Arts Federation, and in 2018 the Lifetime Achievement Award from the Pacific Association of Women Martial Artists.
Example Curriculum
Available in days

days after you enroll

Stress Less / Prosper More Introduction