How will you grow in Aikido?
True training is less about the courage you possess when executing technique. True training is about strengthening your entire being to grow as a person and achieve any goal you dare to set. 
In response to our ever changing world, Aikido University is creating a global platform for virtual Aikido content all under one roof. AU goes beyond dojos, organizations and borders by providing courses for the practitioner, the instructor and those who have never set foot on the mat. AU is far more than courses on technique and philosophy. It's about preserving the knowledge of our teachers while providing innovative content applicable for the dojo, boardroom, educational settings and beyond. 
So, how will you grow in Aikido? How will you evolve your training beyond previously dreamt goals? Explore AU courses today and we will show you all that is possible. 
AU Changing the Way We Share Knowledge...
Where aikido practitioners, dojocho and everyone in-between can expand their knowledge on all things aikido. Topics from technique to marketing to instructional strategies and more aimed to educate, inspire and grow aikido worldwide. 
*Courses
*Webinars
*Virtual Events
*Certifications
*and much more!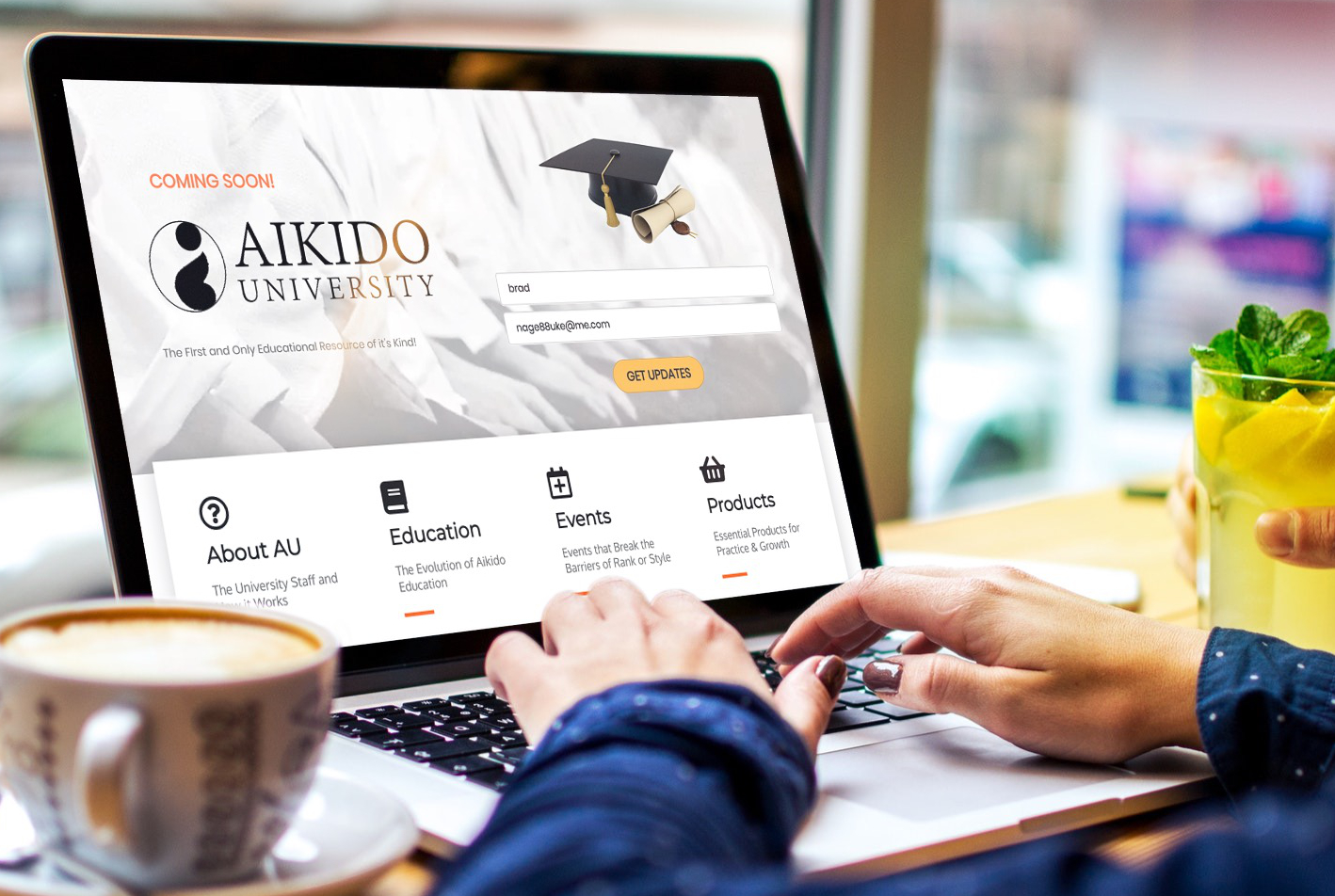 *New courses added frequently so check back to see what had been added to the curriculum!
*AU, a not for profit educational experience is committed to giving back to communities in need by giving a portion of its proceeds for to charity.